ROCKFORD, Ill. — Boylan Catholic High School announces the appointment of Jeff Marrs '09 as Director of Advancement.
Marrs, who previously served as Associate Director of Advancement – Major Gifts, joined Boylan in November 2017.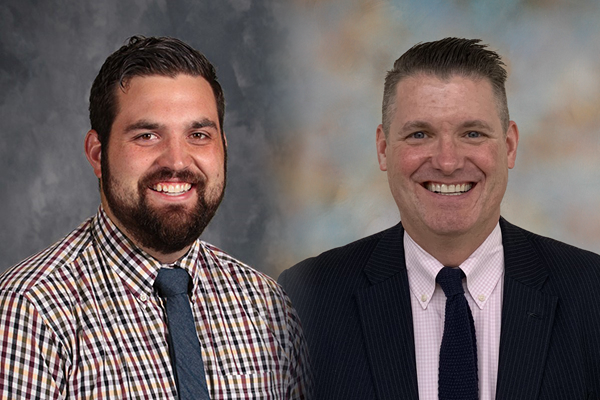 Marrs will lead the Advancement Office, which focuses on engaging the Boylan community in support of the school through philanthropy and volunteerism. Advancement initiatives include growing and sustaining the annual fund, promoting awareness and soliciting gifts to the Boylan Educational Foundation, and overseeing alumni relations.
"I am incredibly excited and honored to lead Boylan's Advancement Office," said Marrs. "The education I received at this school was transformative and I am passionate about ensuring that every student who desires a Boylan education has the ability to receive it through our donor-funded tuition assistance program and that this school continues to evolve, thrive, and grow."
Marrs holds a bachelor's degree in psychology from Yale University."
Since joining our team, Jeff has helped lead the growth and success of the Advancement Office," said Boylan President Amy Ott. "His enthusiasm for Boylan and commitment to our mission will ensure the sustainability of our school well into the future."
Boylan also welcomes a new Associate Director of Advancement - Annual Fund. Jeffrey Hohn '87 will lead the continued growth of the annual fund for Boylan and will report to the Director of Advancement.
Hohn has nearly 25 years of experience in sales and customer service. Before joining Boylan he spent five years at Rockford University where he led their Charter Fund campaign and was a transfer admissions counselor. He holds a bachelor's degree in social science from Illinois State University and an associate's degree from Rock Valley College.