Boylan Art Department participated in the 2022 Illinois Snow Sculpture Competition!
Boylan's art department was excited to once again participate in the Illinois Snow Sculpting Competition in late January! Our team, Nicole Trefilek '22 (Team Captain), Evan Lindstedt '22, Cassie Schneider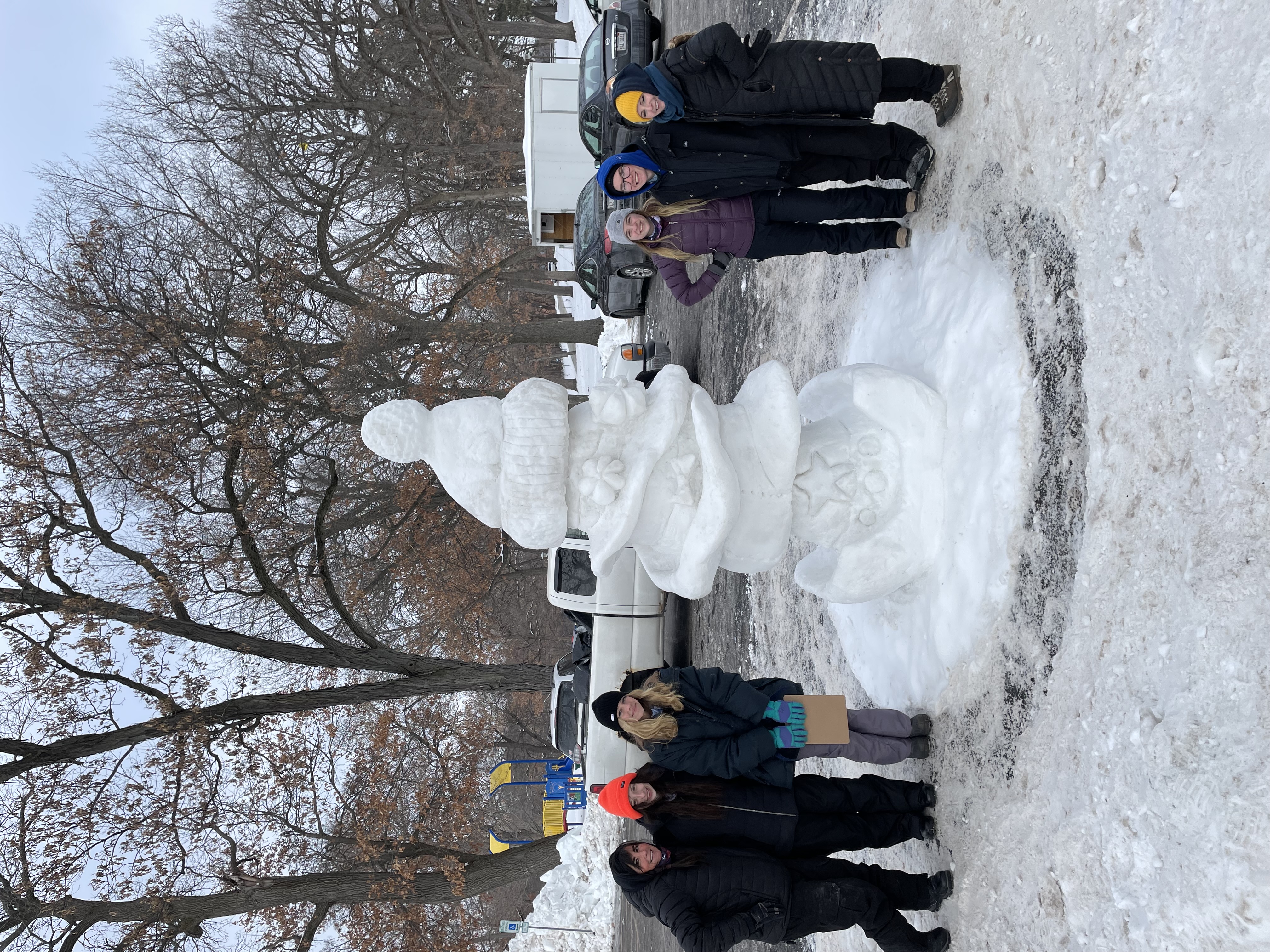 '22, and Marta Boone '23 worked very hard on their design, "Polar Ice Caps." It turned out great! Thank you to all who voted!